What happened in November 2014: Socio-cultural, literary, and political news and events relating to Viet nam and to the Vietnamese diaspora.
---
Events
---
• The Archaeological Institute of America's Art & Architecture of Vietnam & Cambodia land tour is from Sunday, November 30, 2014 to Monday, December 15, 2014.
---
Viet Kieu in the news
---
• Reunion thirty-eight later honors rescuers and refugees.
---
• Asian American women are changing the face of Republican Party in Orange County.
---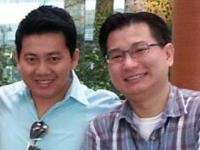 • Vietnamese tourist victimized in Singapore is helped by Netizens.
---

---
News about Viet Nam
---
• This is an interesting must see/read video/text exposition about present-day Hanoi. Vietnamese-American journalist Nguyen Qui Duc gives insightful comments. KOTO is mentioned around 1'30".
---
• India plans to supply naval vessels to help Vietnam defend its territories against Chinese expansionism.[TD]
---
• With the current generation embracing a consumer culture, the VCP will need to change..
---
• The poor educational system in Vietnam propelled the increase demand for study abroad, which amounted to 125,000 Vietnamese students in 2013.
---
• A travel journalist details his tour of the Hang En cave in central Vietnam.
---
• Crops thieves are hurting farmers and could discourage agriculture investment from foreign firms.
---
Other News
---
• This is another reason why you should be wary of any foods imported from China.
---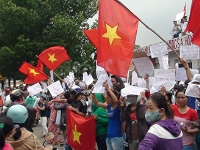 • CPJ reports on the danger for bloggers in Vietnam.
---
Special thanks to Viet Thanh Nguyen for providing many of the news items.
Peace!
RP