Tony Nguyen, director of Enforcing the Silence, responds to criticism of FRONTLINE and ProPublica's new documentary investigating the murders of Vietnamese-American journalists, Terror in Little Saigon. An overview of the documentary and the controversies around it can be found here.
I'm a second-generation Vietnamese American. The son of a refugee who escaped Vietnam in 1975. Four years ago I released a documentary called ENFORCING THE SILENCE about Lam Duong (Dương Trọng Lâm), the first Vietnamese journalist to be assassinated on US soil. It was voted in by a screening committee to play at the 2011 Vietnamese International Film Festival in Orange County, California, but was ultimately pulled from the program for fear that it would incite anger and protest from older, anti-communist Vietnamese Americans, according to festival organizers. The festival told me the film's treatment of a militant group called the Front was too harsh and inaccurate, that they were not a joke as one of my interviewees said. That's fine. That's their opinion. My philosophy is, keep it moving.
Fast forward to October 3, 2015. PBS Frontline and investigating reporting organization ProPublica broadcasted TERROR IN LITTLE SAIGON, a TV documentary written and directed by Richard Rowley with A.C. Thompson as the correspondent and lead reporter. I'm an associate producer on the show and have been involved since its inception. I helped guide the crew with ideas of who to focus on, what to look into, who to interview, and so forth. The box of research documents that A.C. is looking through in the film is mine. It was my idea for A.C. to reach out to Richard Rowley to direct, as I am a fan of his films (watch Oscar-nominated DIRTY WARS) and his exceptional cinematography. I also provided feedback on the show's rough and fine cuts.
Some Vietnamese Americans are angry with the Frontline documentary's portrayal of the older generation and what they see as an unjust focus on the Front, a group that law enforcement has linked to some of the journalist killings, if not all. Some say the show's title, TERROR IN LITTLE SAIGON, is loaded and sensational. Okay. But terror is what Vietnamese American journalists themselves have used to describe the threats, the violence, the murders –"terrorism against newsmen." The five Vietnamese journalists were all killed in areas where there are "Little Saigons" — San Francisco, Houston, Orange County, and Northern Virginia. The title may be a bit on the nose, but it is not an exaggeration of history.
Some say the program is another example of the white savior complex, of the white man swooping in to save the day. Uh, it's an investigative film that follows an investigative reporter, A.C., as he investigates a cold case, the unsolved murder of investigative journalist Nguyen Dam Phong. In the show he meets with the victim's family members and friends, law enforcement, those suspected of the killing or of ordering it. He even goes on the same journey as Dam Phong and tries to track down the Front's military base in Thailand. And note: A.C.'s been an investigative reporter for over 15 years writing stories about grave injustices, one of which helped free an innocent man from jail, 13 years after his conviction. He's been a correspondent on three prior Frontline shows that you can stream on its website. He is a hell of a truth-seeking reporter who views the slain Vietnamese journalists as his colleagues.
Tina Ha Giang of the newspaper Nguoi Viet interviewed me last week, but I guess she couldn't fit any of my comments in her articles on the subject. What I told her was that I think the Frontline piece is a major breakthrough for achieving what I could not do in my film, and that is: include the on-camera voices and perspectives of victims' family members and that of the suspected criminals, former Front members and leaders. This has never been done before on film. We even included former Front leader Nguyen Xuan Nghia talking about how this kind of show makes the Vietnamese American community look bad, as if the victims' family members are not a part of the community.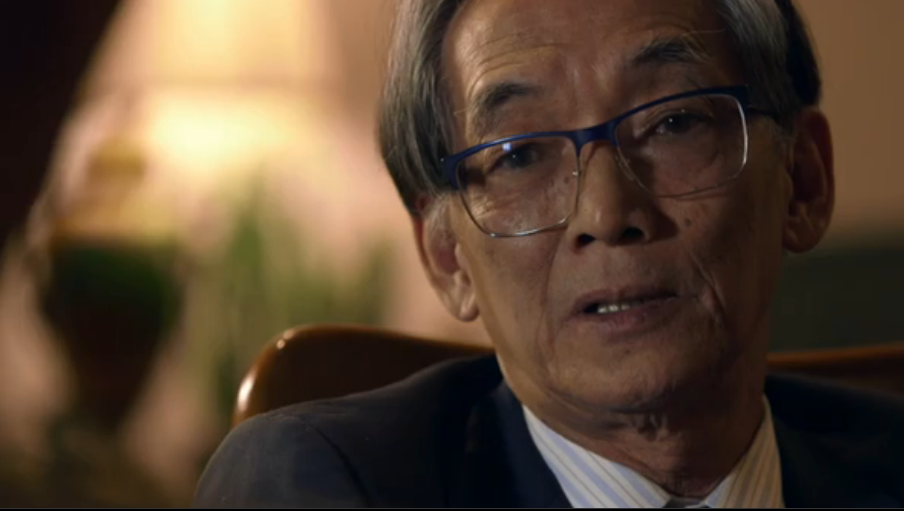 What people are calling rumor and gossip of terror by the Front and its followers (threats, intimidation and physical violence) is documented in thousands of pages of FBI and police files and through interviews with former Front members and leaders, and with victims of their wrath. This includes testimony from current San Jose Councilmember Tam Nguyen who described being beat up by Front members in the early 1980s for things his newspaper wrote about the Front.
A few years ago during a panel where I was criticized for my film about Lam Duong, I replied that my film or any other shouldn't be considered the definitive piece. Instead I encouraged others, especially Vietnamese Americans, to look into the murders of our journalists and see where leads and evidence take them.
Now, after the release of TERROR IN LITTLE SAIGON, some people are, predictably, attempting to label me a Communist agitator, a ridiculous assertion. They are suggesting my work on Lam Duong was underwritten by the Socialist Republic of Vietnam, which is bogus; in reality, the project was crowdfunded through Kickstarter and one person in Vietnam gave $20. So much for the great Commie conspiracy. And they are portraying A.C. Thompson and the Frontline team as dupes who were somehow swayed by my secret agenda.
The truth is a lot less exciting: We worked together to tell a difficult investigative story, following the facts wherever they led us.
As a community, what do we care about? Some Vietnamese Americans seem to care more about protecting a certain image of Little Saigon than holding the authorities accountable for failing to arrest the killers and those who terrorized the community. I am interested in investigating the murders of our journalists because solving them would not only bring closure to the victims' family members, but I believe would do a tremendous service and provide resolution to all our communities around the country.
So, to me, what we have is an opportunity to call on the FBI and local police to re-open these cases and utilize the knowledge and experience we have today to help solve them. There are people in our communities who know the truth and I hope one or more of them will come forward and no longer remain silent. As Nguyen Dam Phong's son Tu said, "For us, we just want an answer… [that] we never got from police or anybody."
–
Tony Nguyen made his directorial debut with ENFORCING THE SILENCE, a documentary that the LA Times called "an uplifting portrait" of slain journalist Lam Duong. He recently released GIAP'S LAST DAY AT THE IRONING BOARD FACTORY, winner of the 2015 Loni Ding Award for Social Justice Documentary. A collaboration with Academy Award-winning filmmaker Steven Okazaki, GIAP'S LAST DAY is the first of an autobiographical series that provides a fresh take on the refugee experience in America.
---
Do you enjoy reading diaCRITICS? Then please consider subscribing!
Please take the time to rate this post (above) and share it (below). Ratings for top posts are listed on the sidebar. Sharing (on email, Facebook, etc.) helps spread the word about diaCRITICS. And join the conversation and leave a comment!