Vi Khi Nao's novel, Fish in Exile, will make its first appearance on November 1, 2016.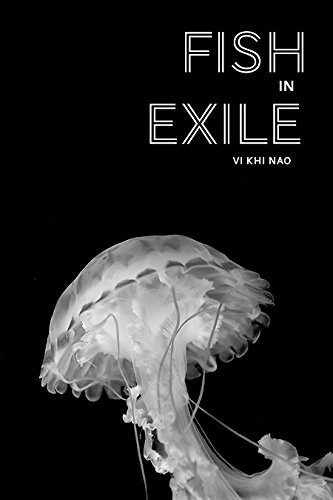 ABOUT THE BOOK
How do you bear the death of a child? With fishtanks and jellyfish burials, Persephone's pomegranate seeds, and affairs with the neighbors. Fish in Exile spins unimaginable loss through classical and magical tumblers, distorting our view so that we can see the contours of a parent's grief all the more clearly.
"In this jagged and unforgettable work, Vi Khi Nao takes on a domestic story of losing one's children and elevates it to Greek tragedy. Refusing sentimentality and realism, she shows how personal devastation can feel, to the sufferer, as powerful and enduring as myth."        —Viet Thanh Nguyen
PUBLISHERS WEEKLY REVIEW
Nao's (The Old Philosopher) probing, wrenching novel follows a married couple after the deaths of their two children. Two years following the deaths, husband Ethos and wife Catholic have drifted apart: Catholic is sleeping with the couple's neighbor, Callisto; Ethos has left his job as a school principal and spends his days wandering around their seaside New England home and trying to mend their marriage. The couple's searching and sometimes troubled psychological states manifest themselves in strange ways: Ethos builds small coffins and buries dead jellyfish; Catholic fashions outfits for their two fish ("I am behaving so strangely. I know I can't turn a dress or a fish into a little girl, but my heart itches"). Midway through, Ethos's mother, Charleen, visits them with her own troubled baggage. The novel's language can become too abstract, but Nao skillfully grounds the story through mundane objects (Ethos methodically constructs aquariums for their fish, while Catholic at one point imagines deconstructing a bike into its individual parts), and direct, often funny dialogue: one particularly memorable exchange occurs when a boy asks Catholic why all their pictures are hung backward, and she replies they're in time-out for capturing too much. The result is a novel that forges a new vocabulary for the routine of grief, as well as the process of healing.
You can pre-order this novel through Coffeehouse Press or on Amazon.
–
Vi Khi Nao was born in Long Khanh, Vietnam. She holds an MFA in fiction from Brown University, where she received the John Hawkes and Feldman Prizes in fiction and the Kim Ann Arstark Memorial Award in poetry. Her work includes poetry, fiction, film and cross-genre collaboration. She is the author of two novellas, Swans In Half-Mourning (2013) and The Vanishing Point of Desire (2011), and her poetry collection, The Old Philosopher, was the winner of 2014 Nightboat Poetry Prize. Her manuscript, A Brief Alphabet of Torture, won the 2016 Ronald Sukenick Innovative Fiction Contest. She lives in Iowa City, Iowa.
---
Do you enjoy reading diaCRITICS? Then please consider subscribing!
Please take the time to rate this post (above) and share it (below). Ratings for top posts are listed on the sidebar. Sharing (on email, Facebook, etc.) helps spread the word about diaCRITICS. And join the conversation and leave a comment!