NOVEMBER 2019 ISSUE
She Who Has No Master(s): Food, Memory, Mythology
---
She Who Has No Master(s) presented an event on "Food, Memory, Mythology" on October 28th at the East Las Vegas Library, courtesy of the Black Mountain Institute. Collective members Vi Khi Nao, Dao Strom, and Stacey Tran shared collaborative poetry in video and reading formats and led the audience in a unique, interactive, experimental poetry exercise on how to open durian and jackfruit. They explored themes of sorrow and desolation using the nearby Death Valley desertscape to contrast the "nước" (water/country) qualities of their diasporic experience.
(Event photos courtesy of BMI and Nicholas Endo.)
Upcoming Events Co-Sponsored by DVAN
---

140 LBS National Tour
Susan Lieu is taking her autobiographical solo show on a national tour! Theatrical, autobiographical solo dramedy, 75 minutes, no intermission. Written & Performed by Susan Lieu.  Directed by Sara Porkalob. 140 LBS (reviewed here) has been featured on NPR, The San Francisco Chronicle, ABC7 News, CAAMFest 37, RISK! and The Moth Mainstage.  Co-sponsored by The Diasporic Vietnamese Artists Network (DVAN). Buy tickets HERE.
diaCRITICS Reading List
---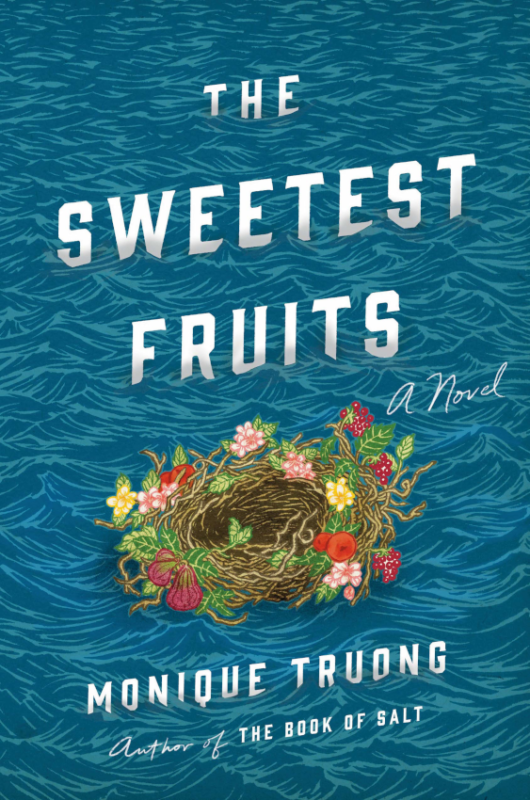 Book Review: The Sweetest Fruits by Eric Nguyen
Autrefois une île de résidence: la diaspora Vietnamienne en Nouvelle-Calédonie by Helene Dina
An Unexpected Immigrant Story: A Review of Poor Yella Rednecks by Bùi Bích Hà
Speaking in English by Yen Ha
The Sweetest Fruits: A Conversation with Monique Truong by Eric Nguyen
Murmurs of Dissent: Sophia Terazawa in Conversation with Vi Khi Nao
Making A Case for the Interior Life of the Diaspora by Dao Strom
Never Go Away: Neustadt Prize Nominee Hoa Nguyen on Her Poetry interview by Dao Strom
THIS IS FOR MẸ: The Legend of The Taiwanese Beef Noodle Soup by Zachary Schwartz
As always, we value our readers and want to hear from you. Send us comments, share your own writing and art (see our submissions guidelines), and help us to find new readers by connecting with us on Twitter and Instagram.
DVAN'S UPDATES AND COMMUNITY SPOTLIGHTS
---
Vina Vo, Philip Nguyen, and Beverly Parayno have joined the DVAN work team. Welcome to the three of you!
We'd like to thank the following donors for their generous contribution in support of DVAN's mission:
Stephen Cuunjing (Star Sponsor)
Julien Nguyen (Gold Sponsor)
We also extend our warm thanks to Bruce Smith for his donation of 100 books of Vietnamese American literature, culture, and history.
If you are a writer or artist, we'd also love to hear from you! Please share your upcoming publications or artist projects by filling out our event submission form at dvan.org.
ARTIST HIGHLIGHT:
Congratulations to Ocean Vuong for being inducted into the Class of 2019 MacArthur Fellows Program! Vuong's writing explores the effects of intergenerational trauma, the refugee experience, and the complexities of identity and desire.
BOOK PICK OF THE MONTH:
A whimsical adventure tale, Chicken of the Sea originated in the 5-year-old mind of Ellison Nguyen, son of Pulitzer Prize-winning novelist Viet Thanh Nguyen; then enlisted the artistic talents of Caldecott Honor winner Thi Bui and her 13-year-old son, Hien Bui-Stafford, to illustrate it.
The Diasporic Vietnamese Artists Network (DVAN)'s primary mission is to promote stories from the Vietnamese diaspora. We undertake to support this body of work through literary festivals, local readings, writing retreats, panel discussions/events, our online journal & blog diaCRITICS, and other publications. Our goal is to increase understanding about the diversity and complexities of our experiences and imaginaries across national boundaries.

We define the Vietnamese diaspora as communities of people of Vietnamese origin outside of Vietnam. We take on a diasporic perspective because many of our family members have been pushed out of Vietnam to many parts of the world and it makes sense for us to share stories and engage in dialogues.

DVAN is part of the incubator program at Intersection for the Arts, a non-profit 501(c)(3) organization.