KATE HERS AND LINH SONG WIN IN OUR SUBSCRIBER DRIVE! diaCRITICS wants to add 100 new subscribers! The 25th, 50th, 75th, and 100th subscribers (and those who referred them) get their pick of prizes. Kate Hers is our 25th subscriber and has chosen Cinema Interval by Trinh T. Minh-ha as her prize. Linh Song, Vietnamese adoption activist, referred Kate to diaCRITICS and will be receiving Painters in Hanoi: An Ethnography of Vietnamese Art by Nora Annesley Taylor. If you enjoy reading our posts as much as these winners do, then we encourage you to subscribe!  And if you want to refer people and are on networked blogs, you can invite all your friends on Facebook to join via networked blogs! We are well on our way to our 50th new subscriber.
 Have you subscribed to diaCRITICS yet? Subscribe and win prizes! Read more details.
 A little more information about Kate Hers and Linh Song comes below.            
Kate Hers
 Where are you from?
 I am a Korean born American visual artist living and working in Berlin, Germany for the past 3.5 years. I grew up in Detroit and learned how to drive when I was 14. I make my own homemade Kimtschi. Check it out at www.rheefoodlab.org .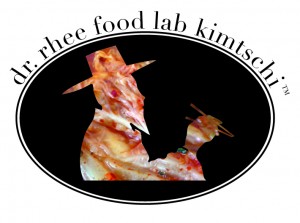 Can you tell us more about your visual art?
I am a visual artist and cultural producer who works in the field of social art practice. My work seeks to rethink and reshape notions of transnational and cultural identity, often through different modes of communication and public/private interventions. My projects manifest often in multiple mediums including: performance, sound, drawing, video, Internet blogging, installation, and in commodities such as food products, posters, zines, flash cards, and games. To check out my works, visit www.estherka.com
Do you have a favorite Vietnamese or Vietnamese Diasporic work of art? If so, tell us about it.
One of my favorite Vietnamese Diasporic works is by Hong-An Truong called Explosions in the Sky from the Adaptation Fever (2006-2007) installation.
http://youtu.be/9GBW9R6L1JI
——————————————————————————
Kate chose Cinema Interval by Trinh T. Minh-ha, a leading feminist theorist and film-maker whose works include the influential film Surname Viet Given Name Nam and book Woman Native Other
"An image is powerful not necessarily because of anything specific it offers the viewer, but because of everything it apparently also takes away from the viewer."
–Trinh T. Minh-ha
"In her writings and interviews, as well as in her filmscripts, Trinh explores what she describes as the "infinite relation" of word to image. Cinema-Interval brings together her recent conversations on film and art, life and theory, with Homi Bhabha, Deb Verhoeven, Annamaria Morelli and other critics. Together these interviews offer the richest presentation of this extraordinary artist's ideas. "
[amazon_enhanced asin="0253205034″ /][amazon_enhanced asin="041588022X" /][amazon_enhanced asin="0415904315″ /][amazon_enhanced asin="0415905621″ /][amazon_enhanced asin="0415922011″ /]
—————————————————————————–
Linh Song
Linh Song is a social worker based in Ann Arbor, Michigan.  A second generation Vietnamese American, Linh has been active in the nonprofit world as the founder and director of Mam Non Organization, a group that provides support to families with children adopted from Asia.  Her professional work has also included ethical considerations and policies in international adoption through a DC-based NGO, with strong criticisms on Vietnamese adoption practices.  A mother to two, Linh remains current with Vietnamese diasporic work through diacritics and avidly follows a friend's work, Rich Streitmatter-Tran (who is the original diacritic; see his site diacritic.org). As her prize, Linh chose Painters in Hanoi: An Ethnography of Vietnamese Art by Nora Annesley Taylor.
————————————————————————–
"Painters in Hanoi engages with twentieth-century Vietnam through its artists and their works, providing a new angle on a country most often portrayed through the lens of war and politics."
"Drawing on interviews with artists, cultural officers, curators, art critics, and others in Hanoi, Taylor surveys the impact artists have had on intellectual life in Vietnam. The book shows them within their own complex community, one fraught with tensions, politicking, and favoritism, yet also a sense of belonging. It describes their education, the role of the government in the arts, the rise and fall of individual artists, their influence as active players in the politics of place and gender, the audience for their work, and how tourism and the international art market have influenced it."
—————————————————————————–
Please take the time to rate this post (above) and share it (below). Ratings for top posts are listed on the sidebar. Sharing (on email, Facebook, etc.) helps spread the word about diaCRITICS. And join the conversation and leave a comment! Have you read Painters in Hanoi or Cinema Interval? If so, tell us about it! 
Do you enjoy reading diaCRITICS? Then please consider subscribing!