What happened in February 2016: socio-cultural, literary, and political news and events relating to Vietnam and to the Vietnamese diaspora. [ Comments (in brackets "[ ]") are the opinion of the poster and does not reflect the view of diaCRITICS]
Have you subscribed to diaCRITICS yet? Subscribe and win prizes! Read more details.
Announcement
---
• Former U.S. Rep. Joseph Cao announces his candidacy for the U.S. Senate race in Louisiana. [2016.03.01]
---
Viet Kieu in the news
---
• Amanda Nguyen is the force behind the Sexual Assault Survivors' Rights Act.
---
• More than 30 years later, five Vietnamese new wave pioneers reunite to form the New Wave Tour.
---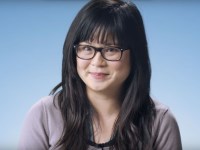 • Newcomer Kelly Marie Tran is cast in the Star Wars: Episode VIII, The Force Awakens.
---
• On returning to Vietnam, Nguyen Van Tan, an orphan from the Operation Babylift: "I've got ghosts I need to lay to rest."
---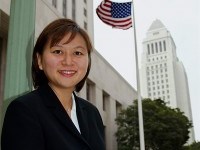 • Speculations about a possible replacement for Justice Scalia include Judge Jacqueline Nguyen.
---
• A former hostage, cab driver Long Ma, forms an unlikely bond with his former captor.

---
News about Viet Nam
---
• "Đội bay toàn nữ đã thực hiện 4 chuyến bay thành công."

---
• Climate-smart practices and technologies should help to improve Vietnam's white gold industry.
---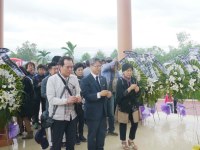 • Koreans and Vietnamese commemorate the mass killing by Korean troops of over 1,000 civilians in 1966.
---
• Canada launches a new visa program "to make it easier and faster for Vietnamese students" to study in Canada.
---
• An Amnesty International report cites, "Vietnam in 2015 was characterized by severe restrictions on freedoms of expression, association and peaceful assembly."
---
Other News
---
• In agreement with the Vietnamese government, the Catholic Church will officially open a Catholic university in 2016.
---
• While ASEAN leaders and President Obama call "for peaceful resolution of the region's maritime disputes," China deploys its missiles on contested islands.
---
• U.S. President Barrack Obama plans to visit Vietnam in May 2016.
---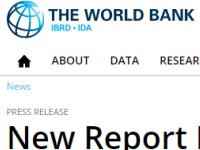 • A World Bank Group's report recommends steps to help "lift Vietnam to upper-middle-income status."
---
• Chinese President Xi Jinping wants to develop bilateral ties for the "fundamental interests of the two countries." [Translation: Beijing will continue to illegally build up its military forces in the contested islands to make sure Vietnam submits to China's fundamental interests.]
---
Special thanks to Viet Thanh Nguyen for providing many of the news items.
RP