What happened in February 2016: socio-cultural, literary, and political news and events relating to Vietnam and to the Vietnamese diaspora. [ Comments (in brackets "[ ]") are the opinion of the poster and does not reflect the view of diaCRITICS]
---
Announcement
---
• Former U.S. Rep. Joseph Cao announces his candidacy for the U.S. Senate race in Louisiana. [2016.03.01]
---
Viet Kieu in the news
---
• Amanda Nguyen is the force behind the Sexual Assault Survivors' Rights Act.
---
• More than 30 years later, five Vietnamese new wave pioneers reunite to form the New Wave Tour.
---
• Newcomer Kelly Marie Tran is cast in the Star Wars: Episode VIII, The Force Awakens.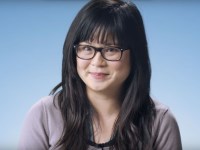 ---
• On returning to Vietnam, Nguyen Van Tan, an orphan from the Operation Babylift: "I've got ghosts I need to lay to rest."
---
• Speculations about a possible replacement for Justice Scalia include Judge Jacqueline Nguyen.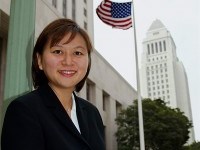 ---
• A former hostage, cab driver Long Ma, forms an unlikely bond with his former captor.
---
News about Viet Nam
---
• "Đội bay toàn nữ đã thực hiện 4 chuyến bay thành công."
---
• Climate-smart practices and technologies should help to improve Vietnam's white gold industry.
---
• Koreans and Vietnamese commemorate the mass killing by Korean troops of over 1,000 civilians in 1966.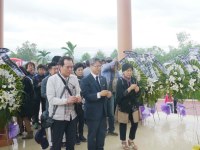 ---
• Canada launches a new visa program "to make it easier and faster for Vietnamese students" to study in Canada.
---
• An Amnesty International report cites, "Vietnam in 2015 was characterized by severe restrictions on freedoms of expression, association and peaceful assembly."
---
Other News
---
• In agreement with the Vietnamese government, the Catholic Church will officially open a Catholic university in 2016.
---
• While ASEAN leaders and President Obama call "for peaceful resolution of the region's maritime disputes," China deploys its missiles on contested islands.
---
• U.S. President Barrack Obama plans to visit Vietnam in May 2016.
---
• A World Bank Group's report recommends steps to help "lift Vietnam to upper-middle-income status."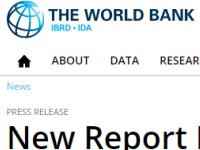 ---
• Chinese President Xi Jinping wants to develop bilateral ties for the "fundamental interests of the two countries." [Translation: Beijing will continue to illegally build up its military forces in the contested islands to make sure Vietnam submits to China's imperialist interests.]
---
Special thanks to Viet Thanh Nguyen for providing many of the news items.
---
Do you enjoy reading diaCRITICS? Then please consider subscribing, donating, following us on Instagram or Twitter, and sharing this post to your social networks. You can also join the conversation by leaving a comment!
---